Pricing strategy made easy
Monitor your competitors' pricing thanks to Optimand Real-Time Rate Shopper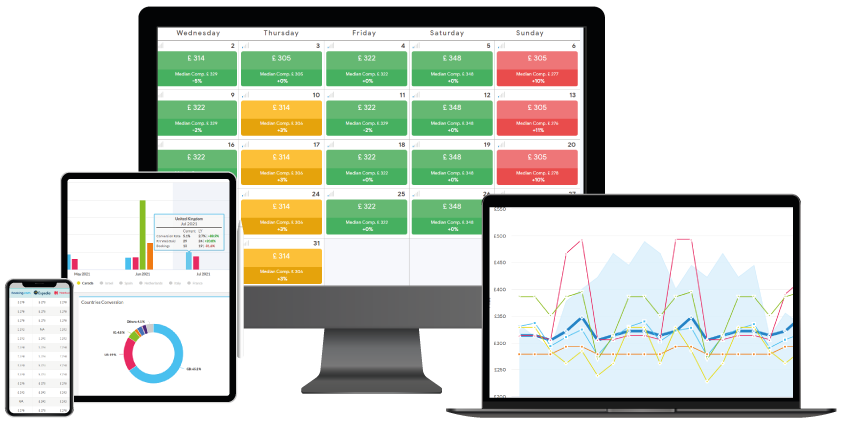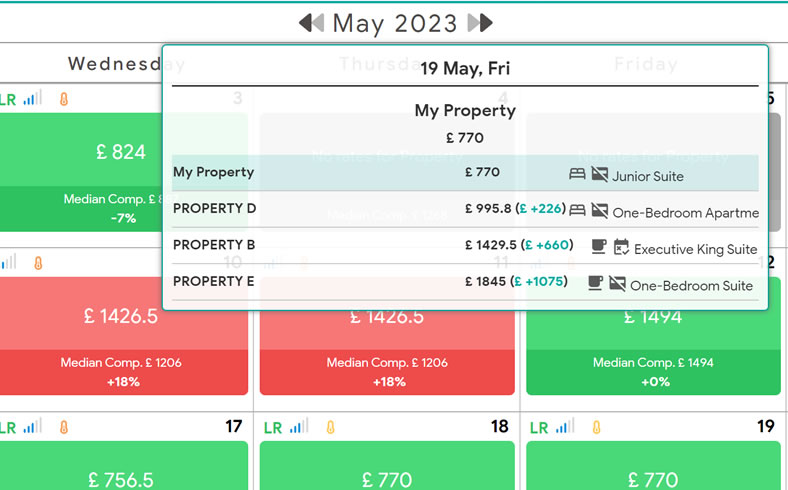 Monitoring pricing is essential for hotels to ensure they are getting the most out of their rooms and not losing out on potential revenue. Optimand Rate Shopper gives hotel partners a competitive edge by providing real-time insights into their competitors' pricing strategies. VERY DETAILED, YET SIMPLE
Gain in-depth and detailed insights on all room types and multiple point of sales. With detailed information on rates, reviews, historical data and demand data, Optimand empowers our hotel partners to make well-informed decisions.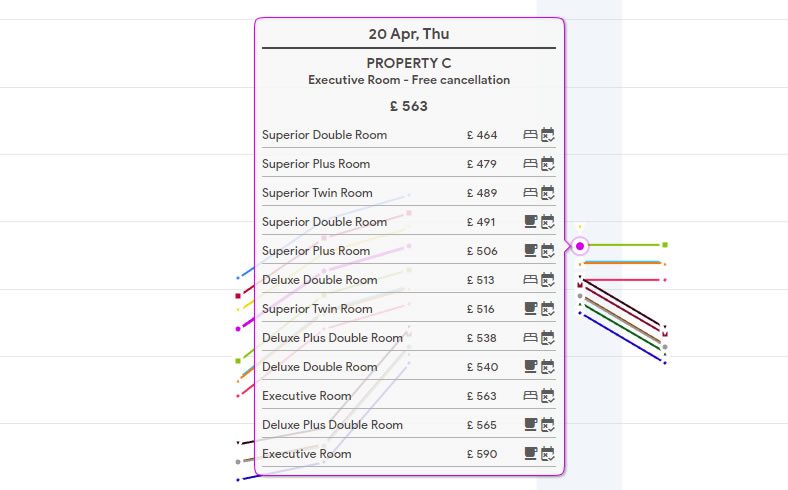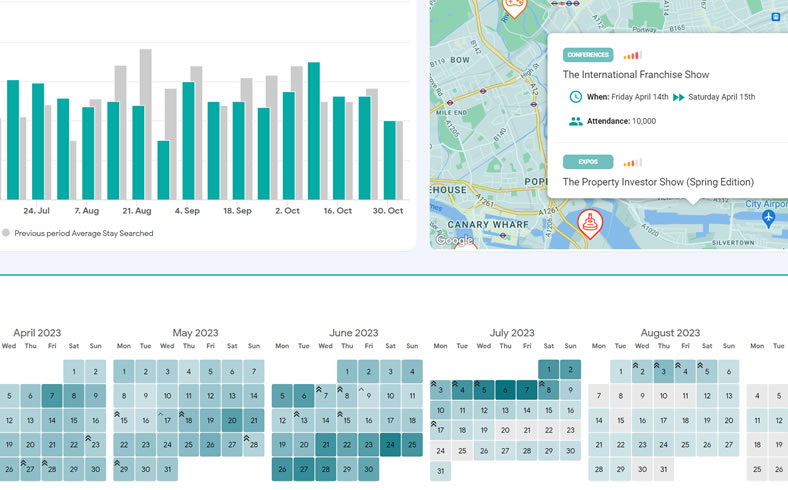 Thanks to Optimand fully customizable dashboards, you'll be able to view a comprehensive overview of your hotel within the same platform. This includes website data, destination demand, PMS data, competitor's rates from multiple channels, and local events data.
Hotels should be aware of their competitors' rates, as well as any parity issues with OTAs. These agencies can offer different prices than the hotel, which can lead to a loss of revenue if not monitored closely. Identify areas where you're losing valuable revenue by pinpointing parity issues across all major OTAs and metasearch channels in real-time.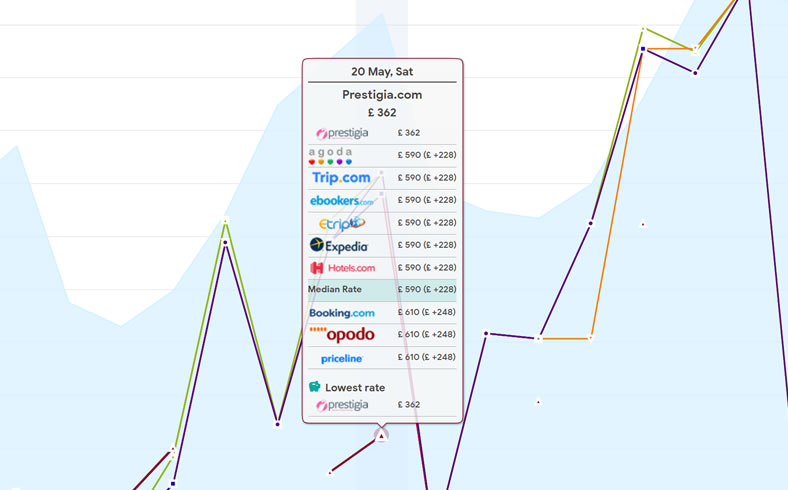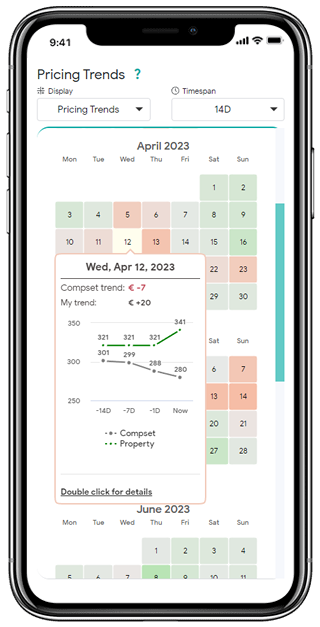 Always at the top of trends
Receive relevant alerts regarding price variations or trend changes directly on your mobile devices.
Start your free trial now or get in touch