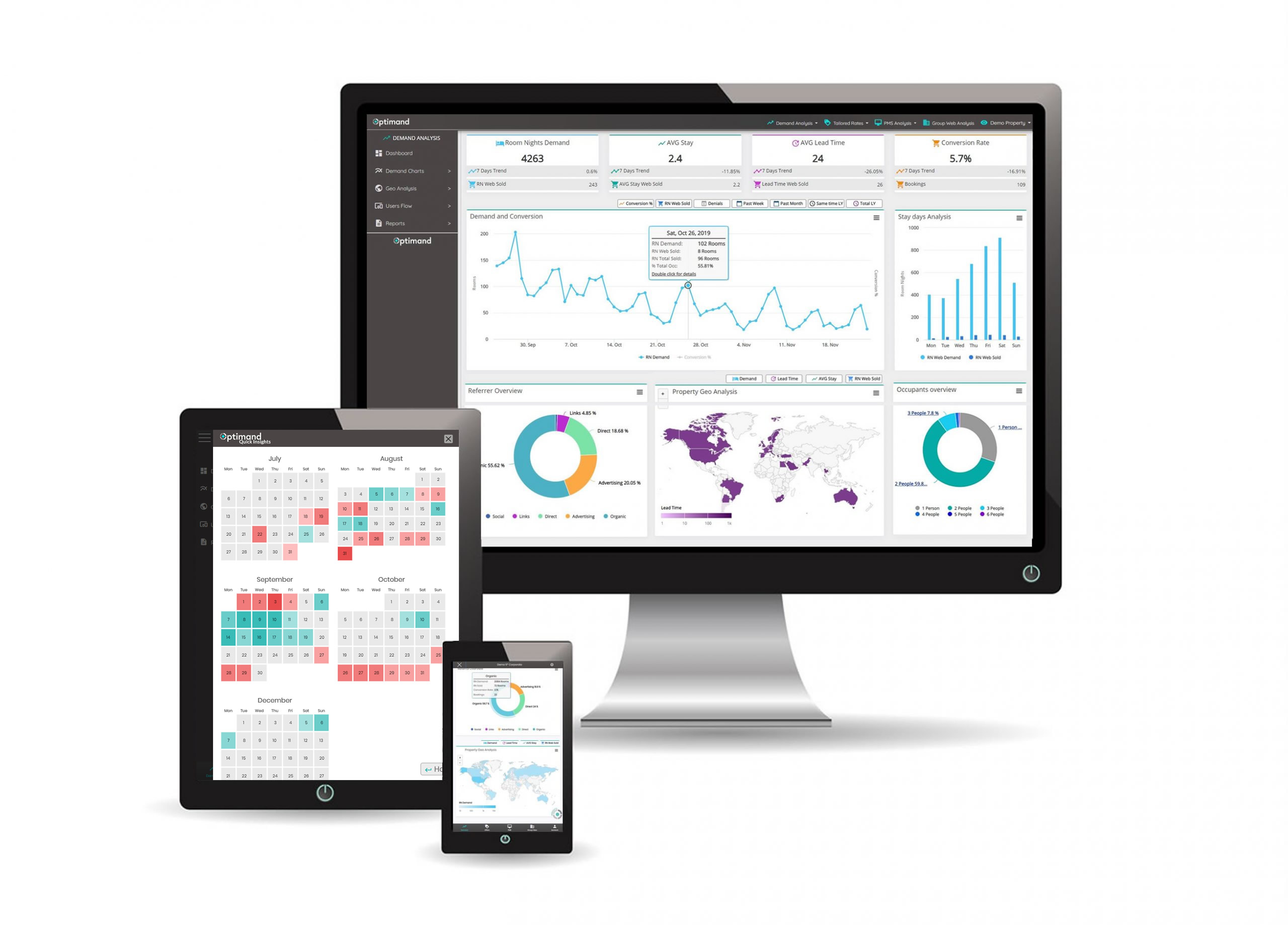 View detailed demand insights
in real-time
Optimand is the first tech platform since 2016 to provide real-time demand data and web analytics to some of the best luxury brands in the hospitality industry.
Proved to be an essential tool for Digital Marketing, e-commerce and Revenue Management teams.
Optimand can help fight uncertainty and increase your online profitability allowing access to very unique insights.