Hotel Web Analytics – EN
Real-time hotel demand analysis
Access live demand and conversion data from your property website and fight uncertainty by having a unique visualization of your future demand.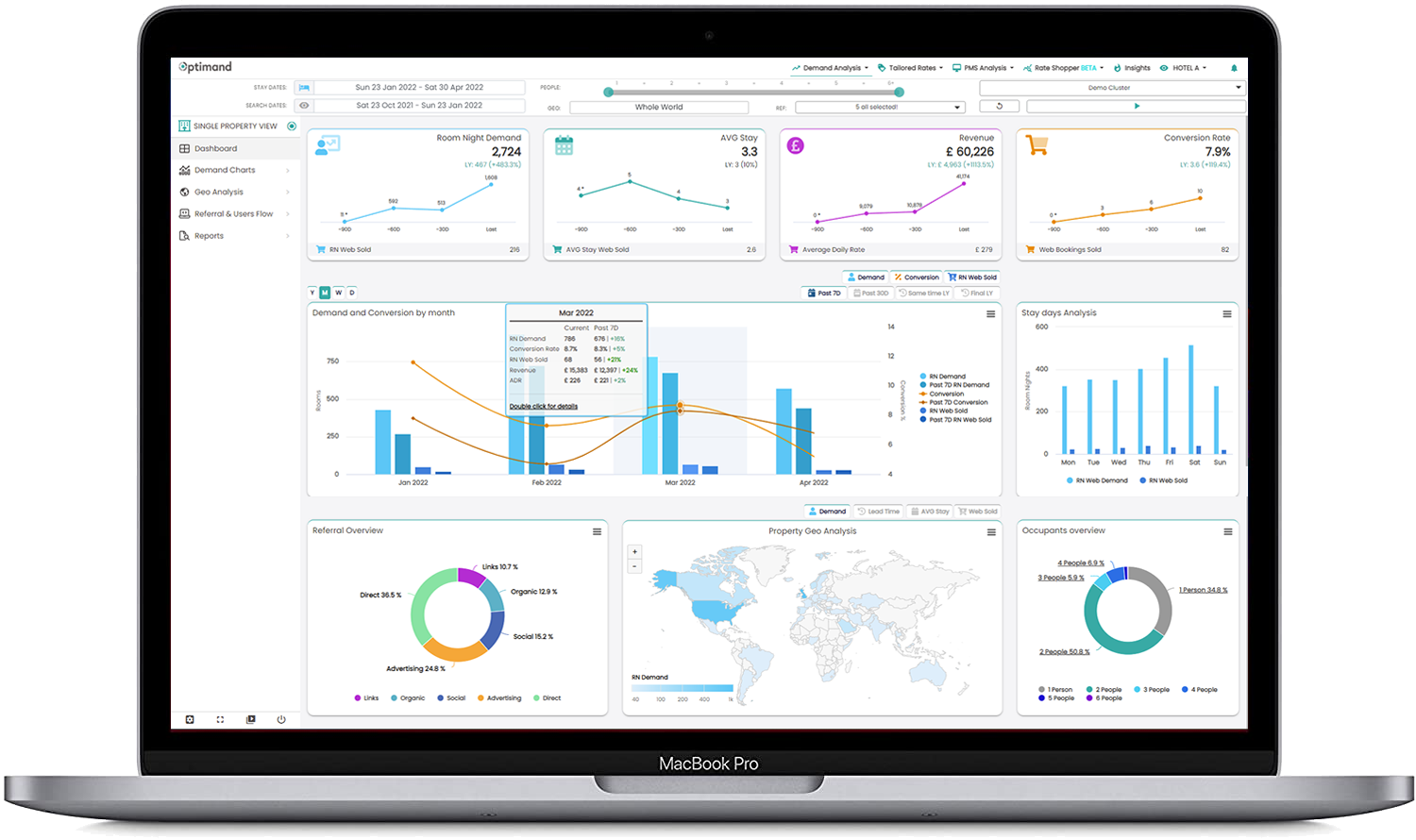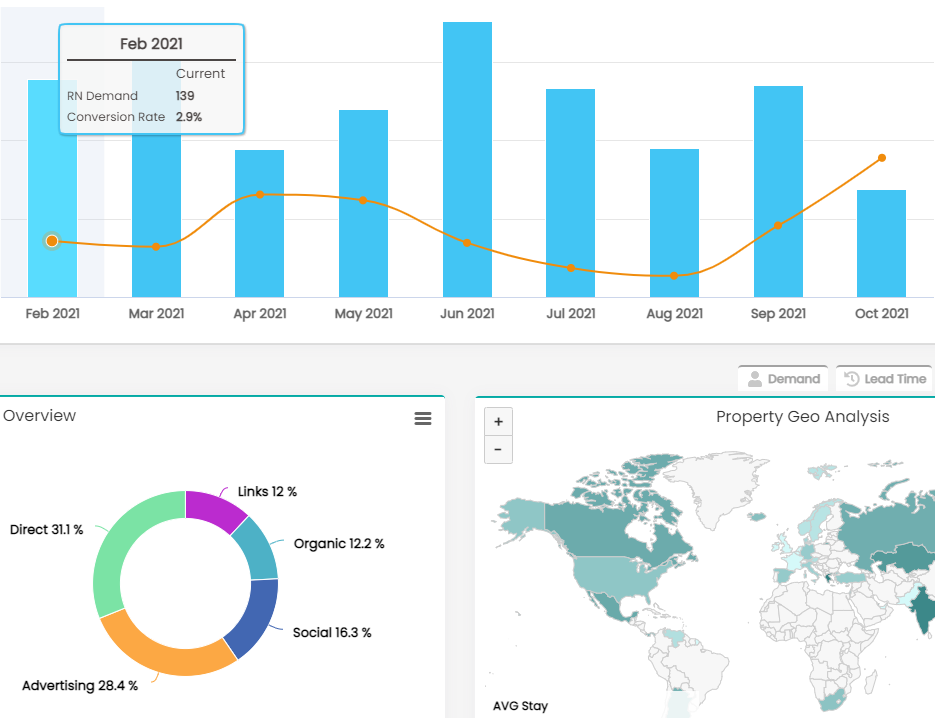 Optimand helps Hoteliers in improving their digital marketing strategies and increasing profitability by using powerful, customer-driven demand insights. The system can be up and running in just a few hours and easily works with any hotel website or booking engine. Optimand can also compare live demand against a pool of similar properties operating in the same market. Get access to your destination demand and benchmark your hotel website metrics. The integrated rate shopper and local events module allows you to promptly react to unexpected demand picks.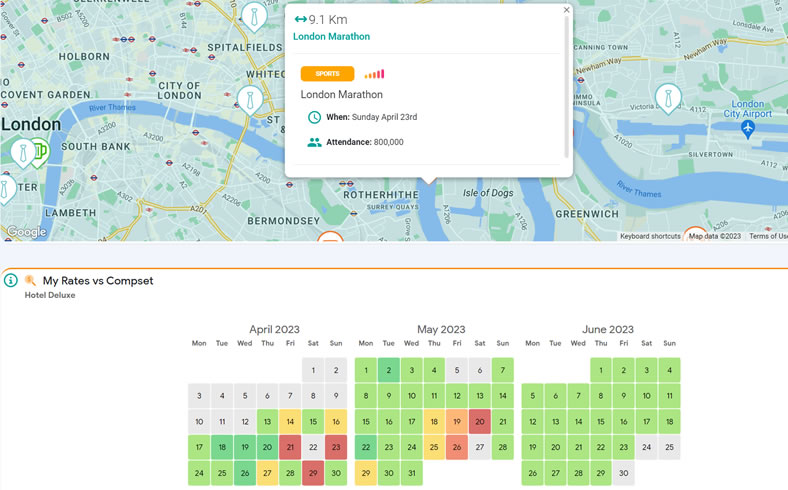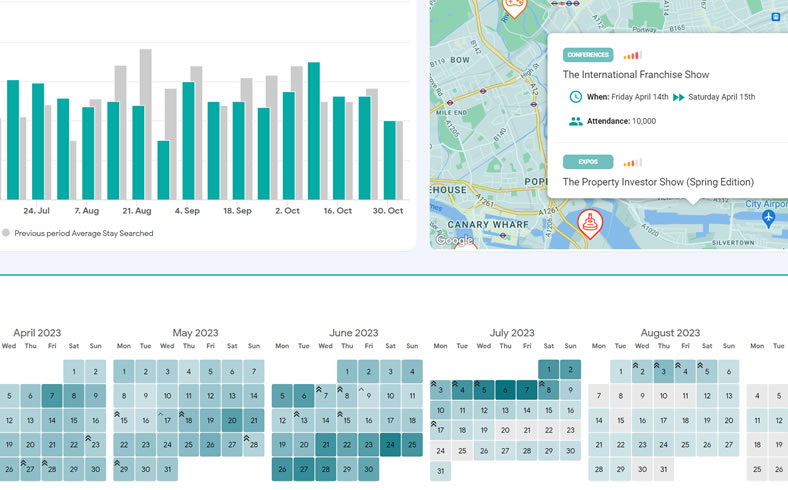 Thanks to Optimand fully customizable dashboards, you'll be able to view a comprehensive overview of your hotel within the same platform. This includes website data, destination demand, PMS data, competitor's rates from multiple channels, and local events data.
Referrals and funnel analysis
With Optimand you can unlock the most advance tools to analyzing your hotel website funnel, optimizing your digital marketing strategies, and boosting direct bookings with personalized rates. With these tools, you'll gain valuable insights and increase your success in the competitive hospitality industry.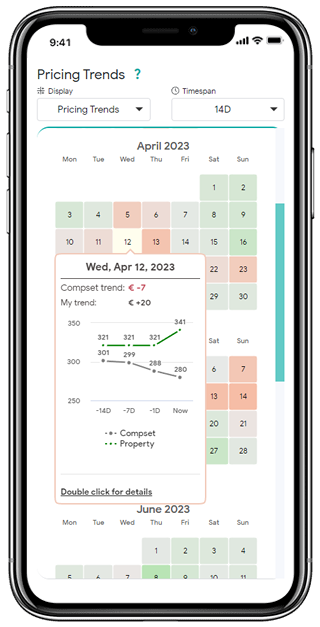 Always at the top of trends
Receive relevant alerts regarding demand variations or pricing trend changes directly on your mobile devices.
Start your free trial now or get in touch